Bermula dari Event yang diadakan oleh NulisBuku.com waktu itu saya memutuskan untuk mencobanya bersama Unni tercinta. Jadilah project pertama kami mengisi folder-folder di dropbox: Random Juni.
Membiasakan menulis itu memang butuh usaha yang ekstra. Bertahun-tahun mencoba komitmen tapi ternyata belum juga. Ramadhan tahun ini, kesempatan itu datang. Alhamdulillah ada teman. Setidaknya ada yang menjaga. Kalau sendirian, gampang banget kedistrak. Apalagi momennya Ramadhan. Banyak kegiatan. Target ibadah pun tak bisa dikesampingkan.
So, Thanks to Allah and my dearest unni Febri who kept me on track. I wish there's another second, third, and so forth like in next moment. Dunno with whom *smirk*
Meskipun masih banyak yang harus dievaluasi, tersengal-sengal ngutang akhirnya selesai juga. Jika kemarin tiada keberanian untuk memublikasikan mungkin kali ini akan mencoba dibagikan. Tidak semua, sih, hehe.
Setidaknya selamat membaca #latepost #NovemberasaJuni #RandomJuni2015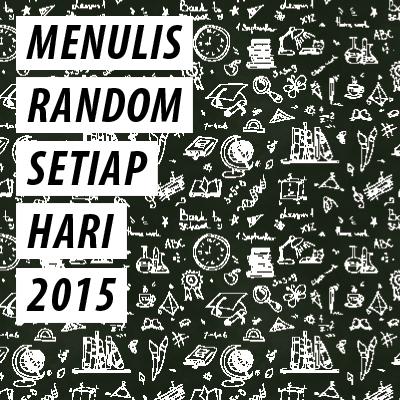 KEEP WRITING, ALL!!!